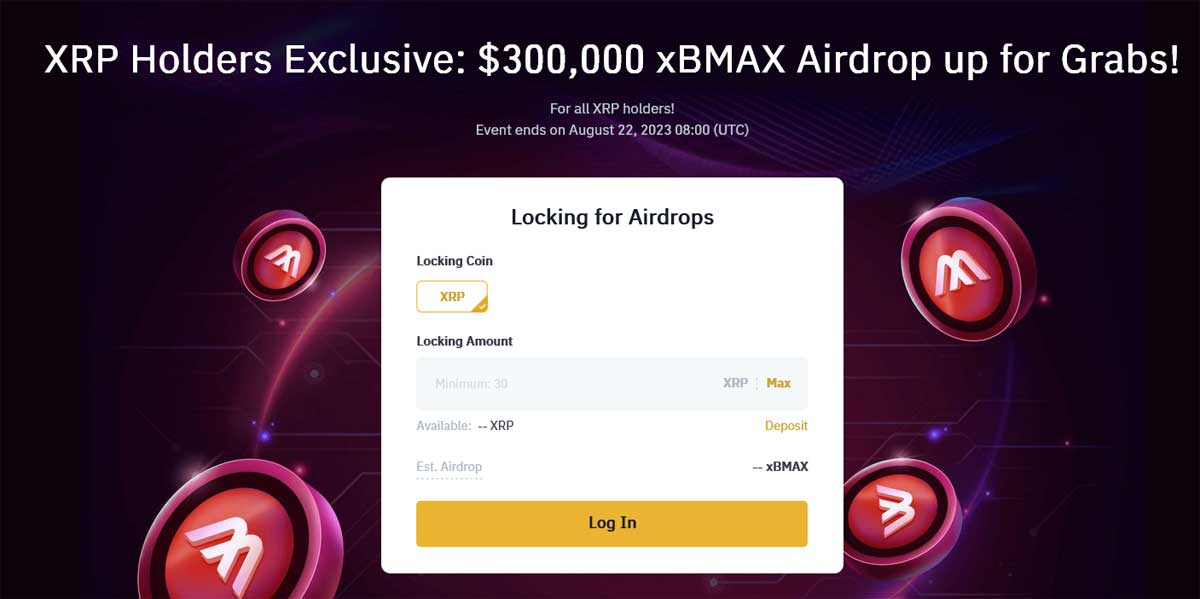 Free bmax tokens airdrop – Hold xrp coins for 14 days & get assured xBmax tokens. Bitrue conducting airdrops event worth $300,000 for xrp holders.
Previously we seen XRP power piggy featured on our website. At that time 20% annual percent rate given for holding xrp coins on bitrue account.
Again new offer is live for holding XRP coins. Under this airdrop Xbmax tokens will distribute on amount of hold xrp coins for 14 days.
Thinking what is Xbmax tokens. This is option token for Bmax tokens. Once airdrop expire, You can exchange into BMAX tokens.
Under this period your xrp coins will locked. Wants to earn rewards without locking then check out bitrue flexible staking. Let's come for participate in bitrue airdrop.
How to get free crypto tokens from bitrue airdrop ?
Get free BMAX tokens from Bitrue airdrop is very simple. Just hold XRP coins for 14 days and free assured BMAX tokens will credit. More you hold more you will get .
Not having account on Bitrue then create new account. It will take few minutes.
Use the referral code as  QTZLTET. It will give new user sign up bonus worth $1000 + tasks rewards. Complete the tasks like deposit $100 and unlock $1000 reward and claim welcome bonus.
Deposit or Exchange into XRP coins and Visit the Bitrue XRP Airdrop page [ Click Here ]
Enter locking amount and you will see estimated xBMAX tokens will credit after airdrop over. Its just estimate but depositing more can grab more from $300,000 airdrop.
Everyday one snapshots will taken and more snapshots then more tokens will receive. So don't wait and lock XRP coins now on Bitrue.
Free xBMAX tokens will distribute from this formula. The final amount of xBMAX airdrop = the amount of XRP locked by the user / the amount of XRP locked by all users * 300,000.
Once airdrop over, After 10 days distribution will complete.