Standard English pronunciation is the bridge to help you communicate successfully. Pronounced right, you will hear right and speak right. Therefore, this is an essential factor that determines whether you learn standard English or not? Here are some effective methods of learning English pronunciation. Please refer, try to practice, and apply for yourself. You will indeed be surprised by what you get. Let's learn with English tivi right now!
What is the correct English pronunciation?
To have a standard English pronunciation, you must pay attention to many factors. Whether speaking well or not is also determined by these factors.
Standard pronunciation of English syllables
To pronounce English correctly, you must first learn how to pronounce each syllable correctly. In English, there are 44 syllables with 20 vowels and 24 consonants. Knowing the pronunciation of these 44 sounds, you can ultimately "spell" all the words in English phonetic.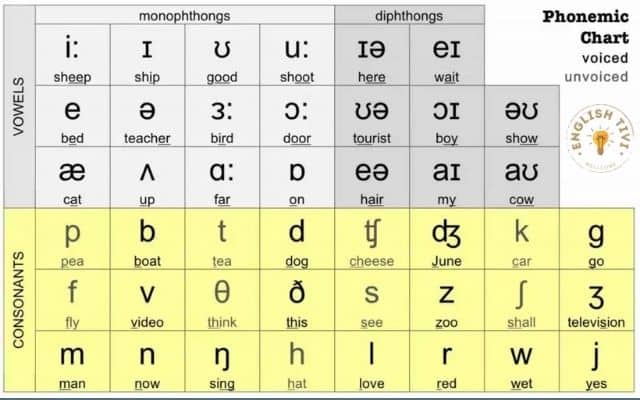 Set a goal to read these sounds correctly before making a wish to speak with a standard British – British, British – American accent, like a native, etc. During practice, you can use software such as Pronunciation Power or Elsa Speak to assist with practice.
Adjust the aperture when practicing
Do you think your mouth is what you say when you say your mouth is beautiful or not? This is wrong thinking. Speaking practice must go hand in hand with oral tradition. It would help if you prepared a mirror. Observe the instructor's mouth and try to follow. When you do, you have to see if you do the same as the instructor or not.
This "mouth imitation" method is the fastest and most effective method for successful standard English pronunciation. The more similar your instructor's mouth is, the more similar the sounds you'll make to the sounds they make.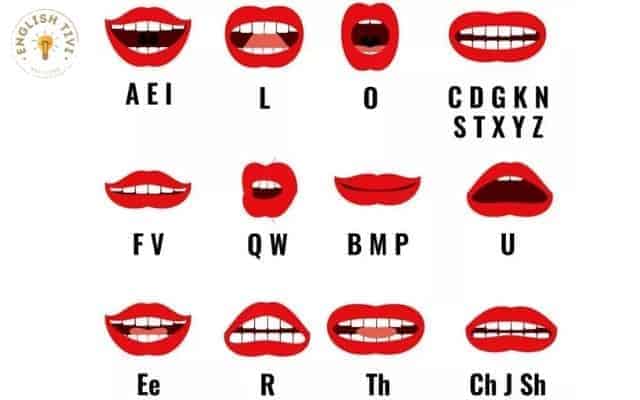 Pay attention to intonation during pronunciation practice
Intonation is the element that shows the "soul" part of your voice. Therefore, when learning pronunciation practice speaking, you need to pay attention to the teacher's intonation or sample Audio lessons to imitate. These seemingly small details have a significant effect. They will help you speak English more naturally and fluently.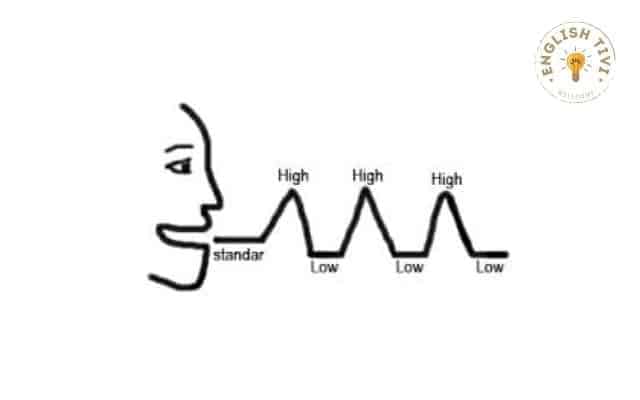 Practice regularly
Does the frequency of your practice sessions have much to do with your success with standard English pronunciation? If you learn pronunciation in one day, then remember it after 30 days and continue practicing, can you improve your English ability?
The practice of practicing English pronunciation is paramount to being able to use this language fluently. Therefore, schedule your study time with evenly divided time each day. For example, every day, your schedule to study pronunciation for 30 minutes, three syllables a day, regularly for one month. Applying this schedule, your chances of success will be very high.
English Transliteration? Tips for perfect English Pronunciation

How does transcription affect your English pronunciation? In learning English, we often hear teachers or people around us mention the word " English transcription." Many of you who are just starting to learn or learn about this subject do not understand this concept. So what is it?
Top 3 Software to support standard English pronunciation practice
To practice standard English pronunciation, you can rely on practice applications on phones and computers. Some software to help you learn pronunciation effectively include:
Youtube
That's right. You didn't read it wrong. Youtube is not only an exciting entertainment social network. It is also an English learning channel, especially effective standard English pronunciation. There are many Channels on Youtube with native speakers, very careful and dedicated instructions on how to pronounce standard English.
The Youtube application is almost the default application of all smartphones today. Therefore, learning English through this software is convenient. Not only that, almost everyone knows how to use Youtube, simple to use, allowing your learning to be more accessible than ever.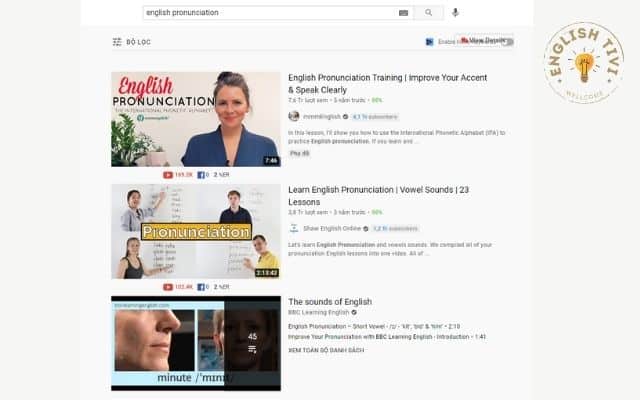 It would help if you searched for "English Pronunciation" or "Pronunciation" on YouTube's search bar, with hundreds of suggestions for you to choose from. From Vietnamese teachers to foreign teachers, from teachers or teachers, from old to young, you can select any instructor that makes you feel good.
The variety of learning resources on this channel gives you various voices and methods to choose from. Each person will have their way of guiding. You can choose whoever you feel is most suitable. Some Youtube channels with pronunciation tutorials that receive a lot of attention can include Rachel's English with an American accent, English with Lucy with a British accent, etc.
The sounds of English (Source: Youtube.com)
CoolSpeech
CoolSpeech is also a simple and easy-to-use application for those who want to learn how to pronounce English correctly. This software can be used on both mobile and desktop platforms. How to learn and use this software through reading specific English passages.
You will record the passage you want to practice into the application. This software will have a reading guide for you to imitate. You can customize the speed for that voice. Many users highly appreciate CoolSpeech for its fairly standard pronunciation and intonation.
The interface of this application is straightforward to use. With just a few steps, you can practice English pronunciation online the fastest. If you practice hard in a short time, you will see your pronunciation improve significantly.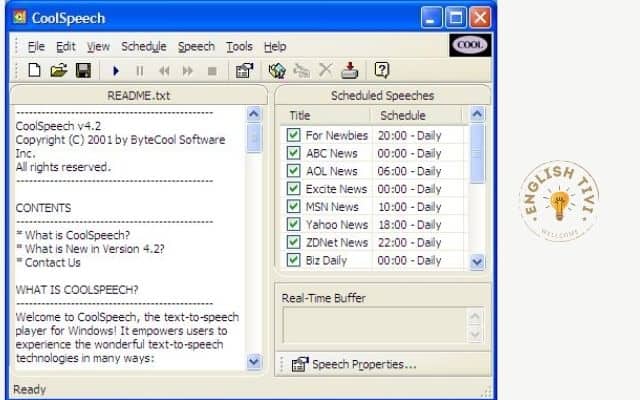 Elsa Speak
Elsa Speak is probably an application that is no longer strange to the English learning community. This is a standard English pronunciation practice software and helps readers practice exceptionally well. This software has more than 1 million users and is highly appreciated.
You can imagine this software as a guide and support program for you to practice English in the best way. You can set the route that works best for you. The learning process is that you listen to a sample sentence, record your voice, and then receive Elsa's assessment. This rating is the ELSA score chosen by many users.
Comments from ELSA will help you recognize pronunciation errors, receive specific instructions on your mouth, and place your lips and tongue correctly to create the correct voice. In addition, you can check your level and track your learning easily.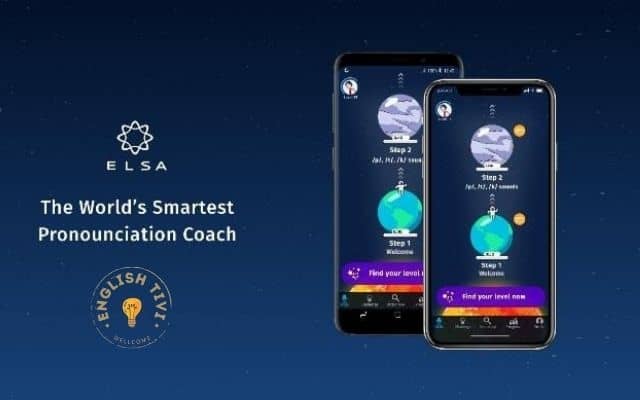 English Pronunciation – 30 Day to Master Basic

To learn English well, you must know basic English pronunciation. This is an important skill to master if you want to use and communicate in this language. If you feel that learning the correct pronunciation is too difficult, you still do not do well no matter how much time you spend. Please refer to the article below; in just 30 days, you will become a professional that will surprise you.
Practice standard English pronunciation online
The online standard English pronunciation practice is becoming more and more trusted by many people. Whether you choose to study for free or for a fee, you need to be persistent in pursuing your goals if you want to succeed.
One point makes the online learning method chosen by many people, but few people succeed because not everyone is persistent enough. Many people have only studied for a few days, got bored, forgot the class schedule, threw away all the original plans that they had set out. This dramatically affects the results you want to get later.
To be successful when learning standard English pronunciation, you must be persistent in pursuing your goals. If one day you feel bored with this learning method, think back to why you started it in the first place.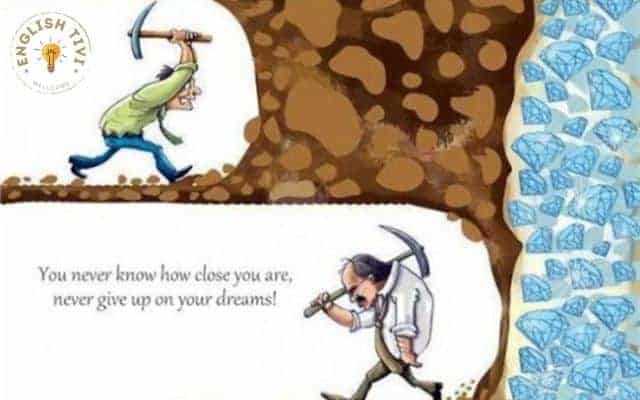 Practicing English pronunciation online is a highly suitable choice for those who are busy with work and life. You can be more proactive in arranging your time and study schedule, so try to follow this method to the end. Then the sweet fruit will come to you. I wish you every success in your future learning journey.
In addition, you can refer to many other basic English test preparation materials, such as English words, English skills, English sentences, … are constantly updating on Englishtivi.com
Subscribe to the English tivi channel on Youtube to improve your English learning skills!